Posted on December 6, 2011 by Mitchell Stoker in SEO
My Fairly Lengthy Intro
I have been in the SEO space for over 2 years now with Adam Green and John Rampton and know that it is always changing. For example, Google released this post in November about ten recent algorithm changes, then shortly after in December, this post on search quality highlights. The latter announcing they are starting a monthly series on algorithm changes and updates. The Search Engines are always changing and evolving in order to better determine what humans want and what actual users need. If you want some proof and examples of how the search engines are doing this, just head on over and read Mike King's (@iPullRank) post on SEOmoz titled "Just how smart are search robots?"
Furthermore, Matt Cutts has said several times that people/businesses/websites need to stop chasing the algorithm and just give users what they want. Is this any different than what businesses/people do in the real world to be successful? Think of Apple, they did not get their success from chasing what others were doing. Instead, they were innovative and gave consumers what they wanted without them even knowing they wanted it. Or what about building relationships and networking in the real world, do you find some popular person and chase all their friends and try to get them to like you? I would hope not! Each one of us should be out there building relationships out of who we are and what we want to become. Not by chasing other's dreams, friends and desires.
All of this brings me to my point that has lead to some huge wins in the internet marketing world: Just be natural. I know there are common practices in SEO, and I always test and use those, but when issues arise or questions come up, I just ask myself, "What is the most natural? What would I do if this were real life? What best conveys my message and the point I'm trying to get across from a brand level and informational level?"
When I implement a strategy that can answer those questions for me and/or the client, it usually results in a win. So, to any aspiring SEOs out there, just learn to be natural and practice the same things you would on the internet that you would in real life!
On that note, let's take a look at some spam SEO tactics that are used in the real world…
Spam SEO Tactics Used in the Real World
Link Buying
Now what could be similar to buying links in the real world? Services like Groupon, LivingSocial and more.
There are several out there and this space was booming and extremely successful for quite some time (just like buying links can be). However, as of late, there have been several stories of these services not paying off like this horror story about a woman, her bakery and a huge loss. Similar to buying links, buying customers through drastic discounts does not promote long term value and repeat customers. Just read all the comments on Quora about Groupon not paying off long term.
The best thing to do is create a product/service or content that will help users and give them what they need and are looking for. If this is done right, the links will come in naturally and create a long term return. Just like if you create a product/service in the real world that consumers are looking for and want/need, they will come naturally and the business will build through word of mouth referrals.
I'm not saying you don't need marketing, you ALWAYS need marketing. However, there other ways to market your product/service for customers and your website for links.
Buying Trust
This comes in many forms in the online world, but let's take a look at Michael Jordan and Hanes. Do you think Michael Jordan just loves Hanes so much that he has an overwhelming desire to promote them? I don't think so! He may use them, he may not. Bottom line is that he's getting paid to promote Hanes and it makes some poeple think, "Michael Jordan wears Hanes, so will I!"
The sad thing is that this does work and people fall for it. Just like when people buy trust signals on the web. Take www.TopSEOs.com for example. I could be dead wrong about them and they may have changed, but I did inquire about how this worked about a year ago. I was told that it would cost ~$1,000/month and I would be listed. Then I get to display this trust signal (pictured on the right) on my website.
Don't fall for this crap and don't plan on buying trust!
The solution to this is to build your brand and business on sound principles that will earn trust over time. It takes quite a while to earn "real" trust, but is well worth it. Just take the steps necessary to monitor your brand/website online in order to provide exceptional customer service and to find opportunities to build trust. These trust building opportunities can stem from a negative or positive customer experience, and it varies for each website or brand, but be creative and let people know you care and that your website is ran by people they can trust.
Comment & Email Spam
This takes many forms in and outside of the web and we don't like it. It's not very personalized and it definitely does not give us what we need and want as users. Let's just think about all the valuable mail we get, I mean, who doesn't want 3 credit card offers, 2 store magazines and 5 postcards advertising different companies? Okay, okay, none of us want that, but that's what we get in the mail all the time and then the spills over into the web like this:
We see this spam mail and marketing material all the time. Why isn't there a way to mark it as spam like with email and comments we get? I would love to have a feature like this, but in the meantime, how can this be resolved online and offline?
The solution to all of this is being able to opt-in and out of these things and utilize (buzzword referenced in the video below) tools to monitor these emails and comments. Several tools help us online to do this and there are rules and regulations such as the CAN-SPAM Act. For offline, just have consumers subscribe to your mailings and be able to unsubscribe. I've seen this at a few businesses and it works extremely well.
Most of all, and no matter if it's online or offline, ALWAYS add value with whatever you are sending out. Whether that be email, blog comments, mail, etc. Just be sure to add value and give users and consumers what they want/need and you won't have serious problems.
Keyword Stuffing
Have you ever met a sales person who uses too many "buzzwords" and tries too hard to get you to buy? I'm sure most people have and we don't like it. We can definitely tell when someone is trying too hard and using too many words and "keyword stuffing" in the real world. I like this video on business buzzwords, especially from 0:45-1:30 or so: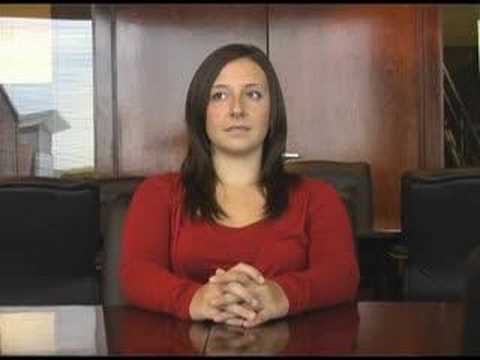 Keyword stuffing is not natural in the business world or online. When you visit a website for cupcakes, you do not want to see the word "cupcakes" fifty times in a 100 word article. It's not helpful and is not how an effective sale person or communicator would speak. Write naturally and avoid keyword stuffing. For a good example check out this post about perfecting keyword targeting by SEOmoz.
Cloaking
Cloaking is showing different content to the search engines an crawlers than you do to users, or basically being two-faced and having multiple personalities. The best way to succeed in the real/business world is to be your true self. Don't put on a facade and pretend to be somebody else, or have multiple personalities depending on who you're trying to impress. You will get nowhere pretending to be something you're not and trying to juggle multiple identities. I mean, don't get caught standing when you should be sitting and vice versa:
Don't show two different types of content to the search engines and users. Show the same thing and be natural about it. Additionally, if you read the article that Mike King wrote (referenced above), then you'll know that search engines are getting smarter and are much more likely to catch this type of nonsense.
Just Be You…
All in all, the best solution to business and SEO is to just be you. Some may say to be your brand, but really, your brand SHOULD be you and what you believe. Long term success will come from being natural, providing value, building trust and giving customers what they want/need; not sacrificing your ethics or morals to do shady things for short-term wins.
Lastly, we all know there are many other types of spam techniques used in the real world. What are some comparisons you can make between the offline and online world? Leave your comments below…